Nonton Luca 2022 Full Movie Sub Indo
Sundance 2022: 15 movies you need to know about
This year's big hitters feature Kanye, Daisy Edgar-Jones and Lady Di
The Sundance Film Festival keeps on growing in significance, shrugging off even a pandemic and a temporary pivot to virtual screenings to reassert its place as the key annual home for indie breakouts, buzzy new voices and, increasingly, award-scooping big hitters. 2020 gave us


Promising Young Woman

,


The Father


and


Minari

, to the tune of four Oscars, while last year's debutant


Judas and the Black Messiah


added a Best Actor gong for Daniel Kaluuya to the tally. Sundance is the place where the movie year really gets going – and increasingly, it's still on Hollywood's lips at the end too.




Expect this year's festival, again a virtual-only festival in the face of Omicron, to yield another batch of attention-grabbing indies. It all kicks off on January 20 and offers ten days of new features, docs and short films from eye-catching filmmaking talents, old and new.
If you're in the US, you'll be able to buy tickets to the virtual screenings (
head here to find out how
). International bioskop fans can catch films from the sidebar programmes and tune into free talks and events, too (info on the available options is

found here
).
Here are 15 films to look out for from this year's programme.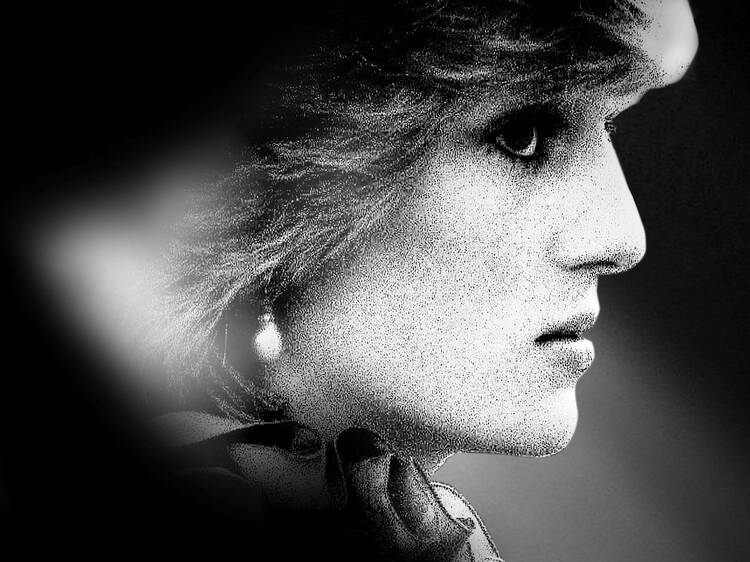 Photograph: Kent Gavin
The Princess

Hot on the heels of the ethereal yet jagged


Spencer

, HBO's new snapshot of Princess Diana's life documents her troubled life through an equally unusual prism. This time Brit director Ed Perkins rummages through the archives to piece together a mosaic of footage and photos that will transport audiences back to the '80s and give a front-row view of an icon at sea. 'It will allow us to immerse audiences in the narrative as if it were being told in the present,' says Perkins.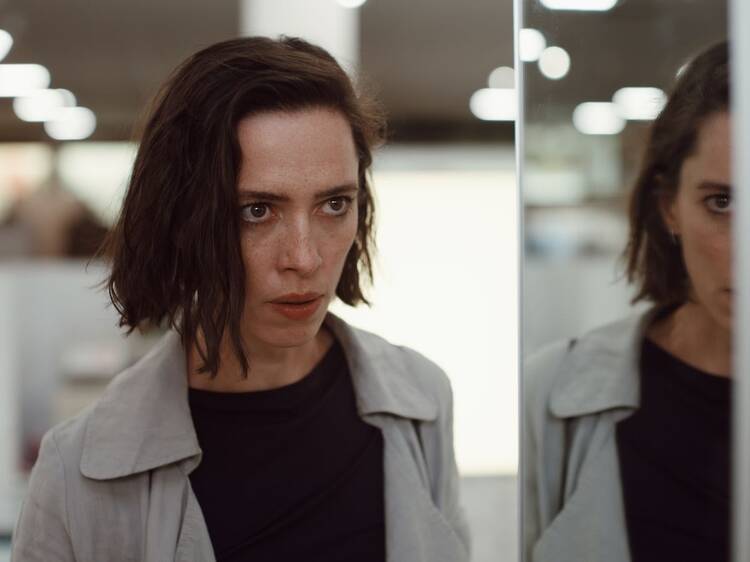 Photograph: Sundance/flickr
Photograph: Sundance/flickr
Meet Derita In the Bathroom

If you tepi a kick out of reading

Lizzy Goodman's rollicking memoir of the early-naughts, post-9/11 New York music scene, are into music docs or just hold a candle for the gone-to-seed indie godhead that is Julian Casablancas, keep an eye out for this documentary adaptation of the book. Co-directors Dylan Southern and Will Lovelace know their way around this hard-living world, having made LCD Soundsystem 'break-up' bioskop

Shut Up and Play the Hits

, but will hopefully be a bit less reverent this time in depicting all the scuttlebutt, rivalry and hedonist thrill of a musical moment in a city yearning for escape.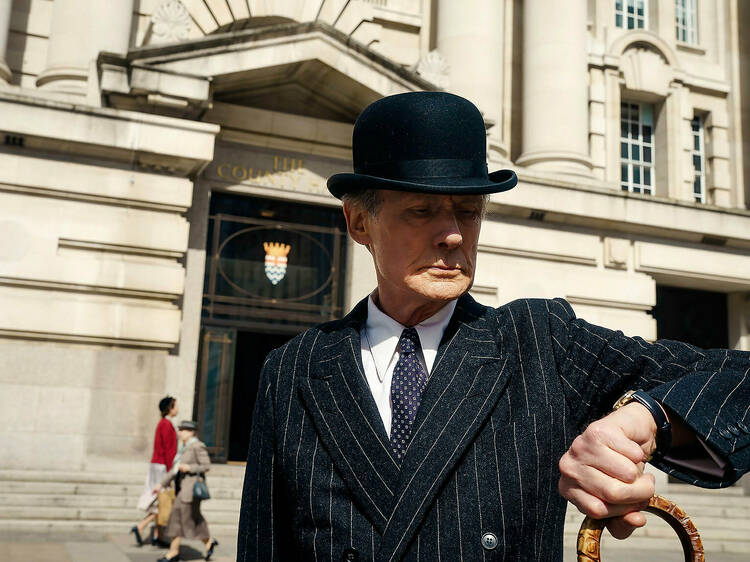 Photograph: Sundance/flickr
Living
Bill Nighy is the star attraction in South African director Oliver Hermanus's follow-up to his terrific queer bootcamp drama


Moffie

. But


Living


has pedigree across the board. intriguingly, it's based on Akira Kurosawa's 1952 film about a terminally ill bureaucrat,


Ikiru

, and adapted by Nobel-winning novelist

Kazuo Ishiguro. The film-to-film transition sets Nighy's dying paper-pusher on a late-life quest for meaning in postwar London, with some help from a livewire colleague (

Sex Education

's Aimee Lou Wood).

Read our review here.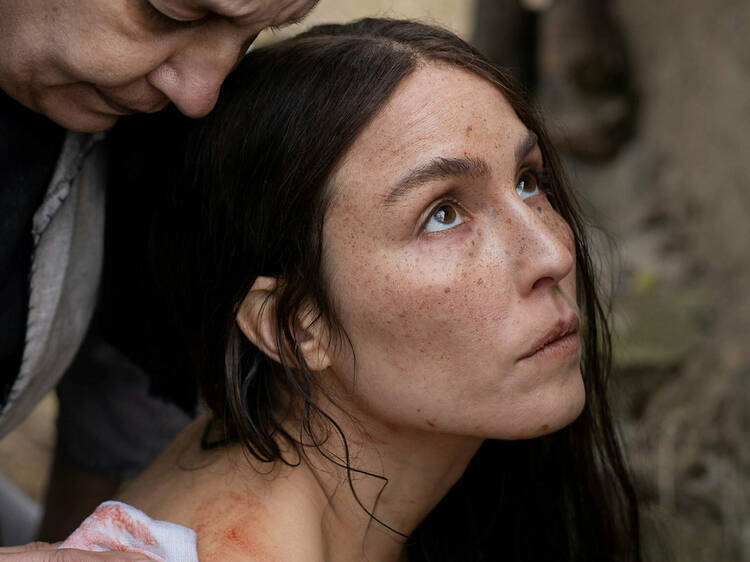 Photograph: LLC.
You Won't Be Alone
If gonzo Icelandic horror


Lamb


was your jam in 2021, Noomi Rapace's latest folky frightener,


You Won't Be Alone

, is here for you this year. If

the trailer

is anything to go by, this debut from Aussie filmmaker Goran Stolevski, set in 19th century Macedonia, will marry the period supernatural chills of


The Witch


with the deceptive rural serenity of


Midsommar


or


Kalatin Varga


– a film to pull you into its undertow, in other words. Could it be this year's horror breakout?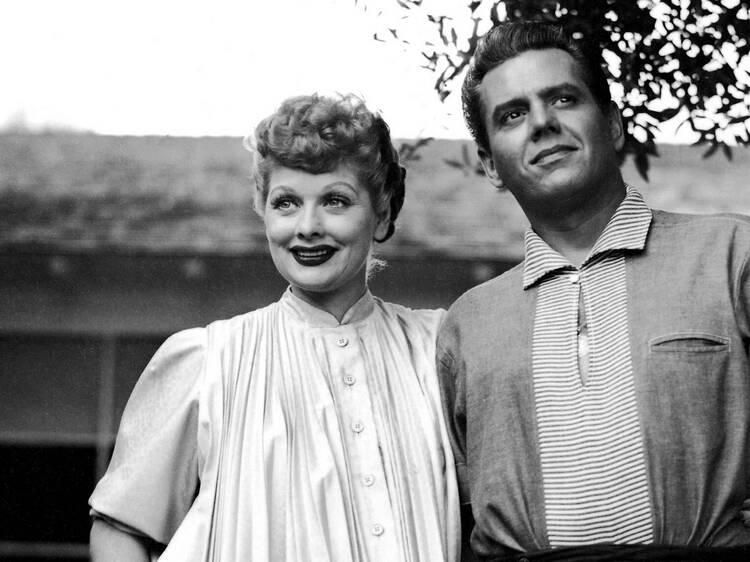 Photograph: Sundance Institute
Lucy and Desi
American telly icon Lucille Ball is everywhere in the moment. Nicole Kidman plays her in ​​

Being the Ricardos

, a fictionalised version of Ball pops up in Paul Thomas Anderson's


Licorice Pizza

, and now Amy Poehler gets deep into her life with Cuban-American actor-turned-TV bigwig Desi Arnaz in her new doc. Poehler tracks down family and collaborators, including Bette Midler, to tell the story of the ultimate TV power couple.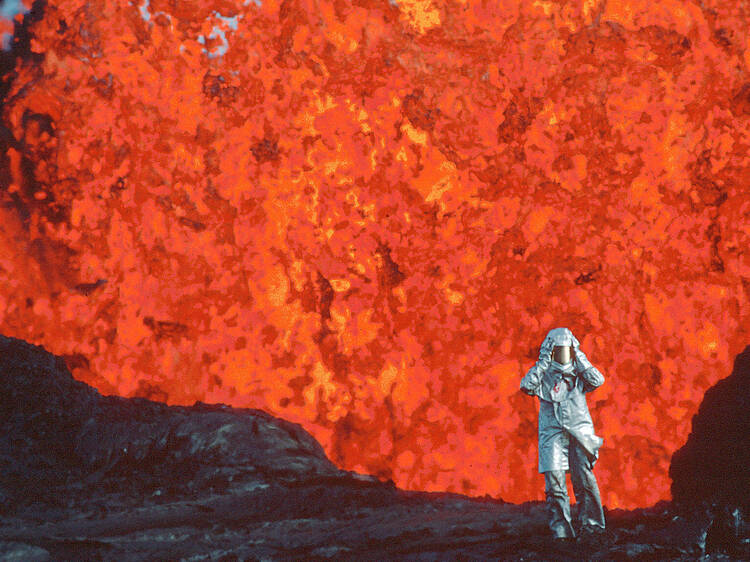 Photograph: Sundance/flickr
Fire of Love
Is your heart ready for loved-up volcanologists Katia and Maurice Krafft dicing with death along the craters of lahar-spewing land masses? The couple are the subjects of a doc that promises spectacular visuals and the kind of stakes and emotional rawness that electrified Werner Herzog's


Grizzly Man


– another story of a fearless dedication that plays out in a gateway between life and death. The Kraffts have already popped up in a Herzog doc –


Into the Inferno


– but this time another director, Sara Dosa, zeroes in on their 20-year story with a gambar hidup that promises to leaven the tough stuff with an air of


Nouvelle Vague


playfulness.

Read our review here.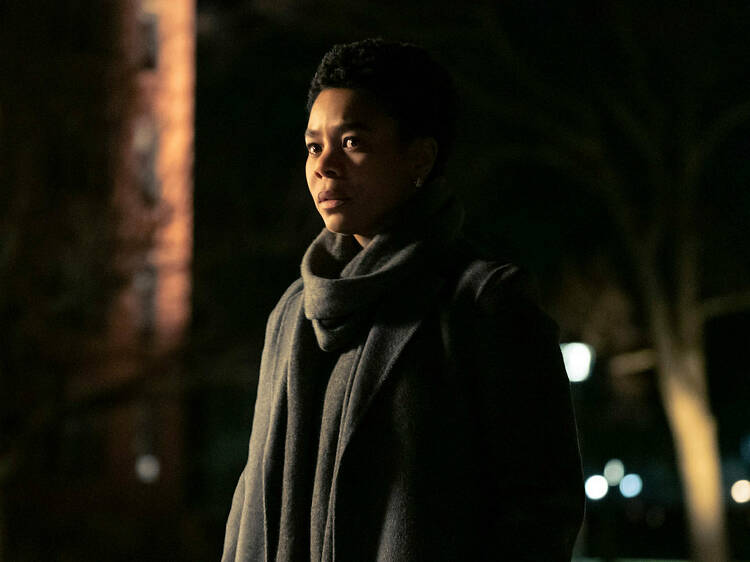 Photograph: Sundance Institute
Master
The New England college at the centre of newcomer Mariama Diallo's horror-thriller is built on an old Salmon-era gallows hill. If you've seen Poltergeist, you won't need telling that there's seriously bad juju for Regina Hall's brand-new dean to navigate as she negotiates the school's gleaming campus. Racism, privilege and the horrors of the past all bubble up to the surface in a film that could just be this Sundance's answer to


Get Out

.
Read out review here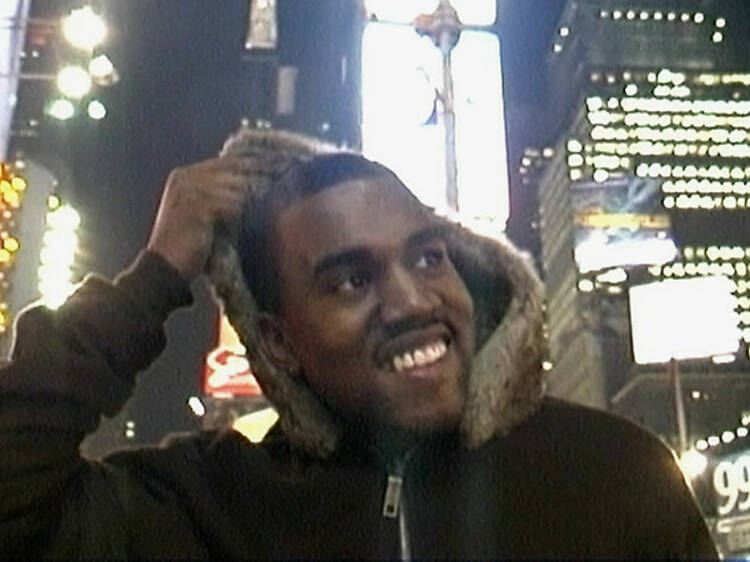 Photograph: Sundance Institute
jeen-yuhs: A Kanye Trilogy

Love him or, you know… don't, Kanye sure seems like a compelling subject for a documentary. Enter


jeen-yuhs

, the first in a three-part doc series that follows the rapper and self-proclaimed messiah through 20 years of stardom, music and annoying your da. It's a lot to pack in, even with three films to work with, but for anyone fresh from Beatles three-parter


Get Back,


directors Coodie & Chike should offer an incredible, first-hand snapshot of another genius-level creative process.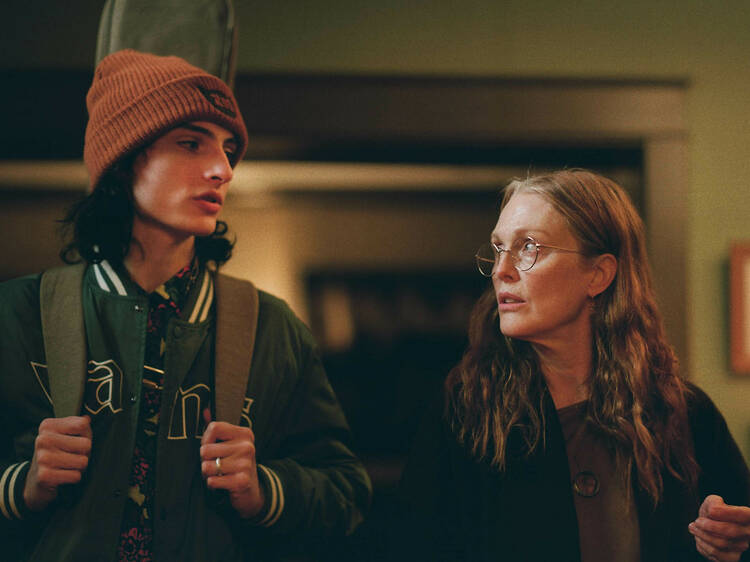 Photograph: Courtesy of Sundance Institute | photo by Beth Garrabrant.
When You Finish Saving the World

Jesse Eisenberg brings his first directorial debut to Sundance this year: an A24 film that stars the never-titinada-great Julianne Moore and fast-rising


Stranger Things


alumnus Finn Wolfhard as a mum-and-son pairing struggling to shake off their co-dependency. Runs the official synopsis: '

When You Finish Saving the World


reflects a moment of internet fame and youth activism, but it also recounts the timeless tale of parents and children struggling to connect across the generational chasm that separates them.'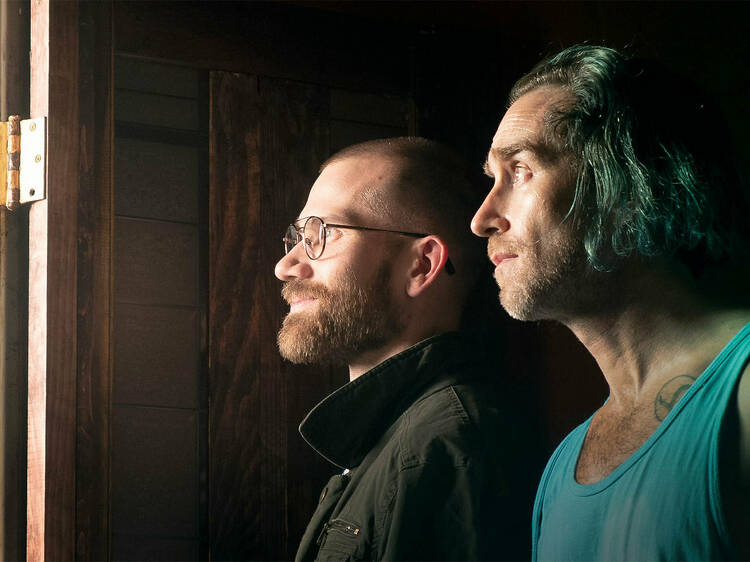 Photograph: Sundance/flickr
Something in the Dirt

Indie sci-fi doesn't come much better than Justin Benson and Aaron Moorhead's cult (in every sense) effort

The Endless
. It caught the eye of Disney's talent-spotters and saw them tapped them up to oversee its latest Marvel series


Moon Knight

.


Something in the Dirt


is another supernatural noodle-twister, this time following a couple of LA ki dukun. As usual, the Benson and Moorhead also write, star, edit and probably staffed the on-set chuck deresi.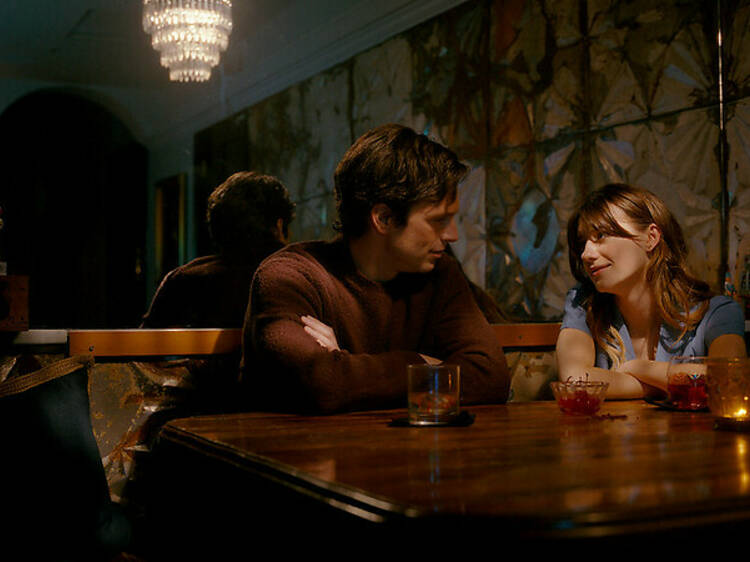 Photograph: Sundance/flickr
Fresh

Normal People

's Daisy Edgar-Jones stars in this exploration of modern dating as seen through the eyes of a young woman. And her on-screen love interest this time is not a cuddly Paul Mescal-alike with a good heart and an iconic medallion, but a man who comes with some unexpected and unwelcome peccadilloes. Its screenwriter, Lauryn Kahn, comes from a comedy background (Pria McKay produces, too), so it probably won't be played entirely in earnest.
Read our review here.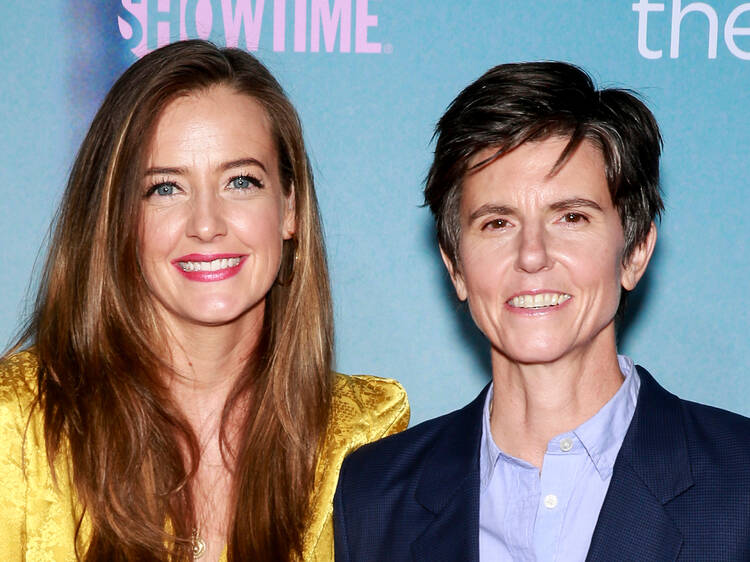 Photograph: Ovidiu Hrubaru / Shutterstock.com
Am I Ok?

Co-directed by IRL partners Tig Notaro and Stephanie Allynne,


Am I Ok?


has two best friends falling out when one of them moves from LA to London. Dakota Johnson and Sonoya Mizuno plays the BFFs. The film has been billed as a drama, though it's been a while since Tig Notaro did anything that wasn'tepi langit funny (even


Army of the Dead

) and it's written by


SNL


scribe Lauren Pomerantz, so expect at least some hearty chuckles along the way.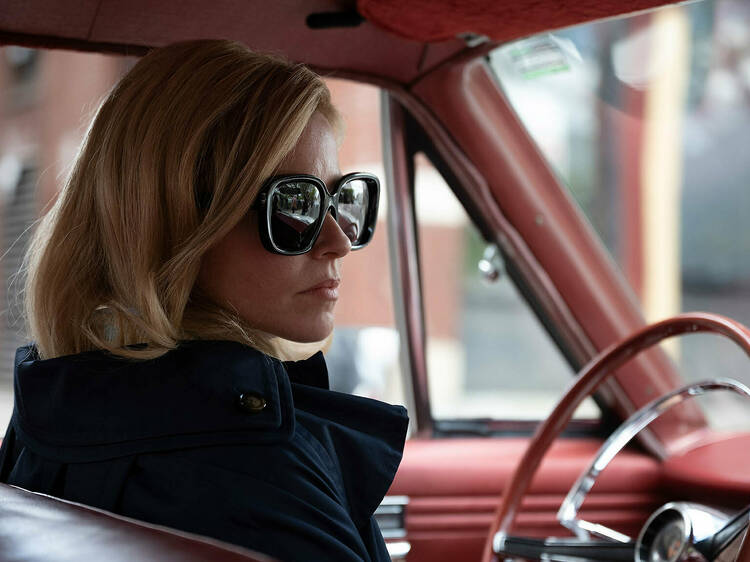 Photograph: Sundance Institute
Call Jane
If you loved Todd Haynes's wintry LGBTQ+ romance Carol, earmark this juicily-cast directorial effort from its screenwriter Phyllis Nagy. It's set in Detroit in 1968, the year after the city's ferocious 12th Street riots, where a suburban housewife (Elizabeth Banks) is forced to seek out an abortion counseling service known as 'the Janes'. Signourney Weaver,

Kate Mara and


His House


and


Loki

's Wunmi Mosaku co-star in a timely story of reproductive rights.
Read our review here.
Photograph: Sundance Institute
We Need to Bedak About Cosby
Sundance has major previous in premiering must-see documentaries –


American Factory

,


Honeyland

,


Dick Johnson is Dead


and


Summer of Soul


in recent times – and this one from stand-up W Kamau Bell could be the next essential effort to come out of the fest. A four-part series, it asks tough questions about the one-time TV personality and serial sexual abuser. 'What do we do with the art?' it asks, while clearing space for the survivors and challenging all those who seek easy answers. This one should be Sundance's watercooler movie this year.
An email you'll actually love
🙌 Awesome, you're subscribed!
Thanks for subscribing! Look out for your first newsletter in your inbox soon!
Source: https://www.timeout.com/film/sundance-2022-15-movies-you-need-to-know-about